Hi, confident lady…It's time to leave your doubt at the door
I specialize in helping women through the ups and downs of entrepreneurship.
I provide psychotherapy in the state of NY and online mindset and confidence coaching worldwide.
I have coached thousands of women through one-on-one, group and mastermind programs. I also serve women through my book, workbook bundles, courses, and programs.
I am the host of the Thinking Like a Boss Podcast and Confident Ladies Club Facebook community.
My mission is to empower women to go after their dreams by helping them break down the walls and fears that have been holding them back from greatness through lovingly challenging them to step into the best version of themselves
Therapy
Learn about my NYC private practice where I specialize in helping entrepreneurs with stress, anxiety and overwhelm.
Business coaching
I want to support you in creating an unshakeable mindset in your business through 1:1 support, programs, courses, and even freebies!
here are a few of the confident ladies I've worked with
Coming February 2020!
"Thinking Like a Boss speaks to the heartbeat of what holds us back on our journeys to greater fulfillment and success. Kate eloquently moves us through the lies we tell ourselves with concrete strategies and tools to let go of the doubt and stories keeping us stuck. The beautiful and courageous blend of life experiences and professional training Kate shares from her therapy background and time spent as a business coach makes this book one I will recommend to my clients over and over again."
- Amber Lilyestrom
Transformational Coach, Podcast Host + Creator of the Ignite Your Soul Summit
Thinking Like a Boss Podcast
did someone say freebies?
Confident Ladies Club Community
Facebook community to connect with other women in business and share your offerings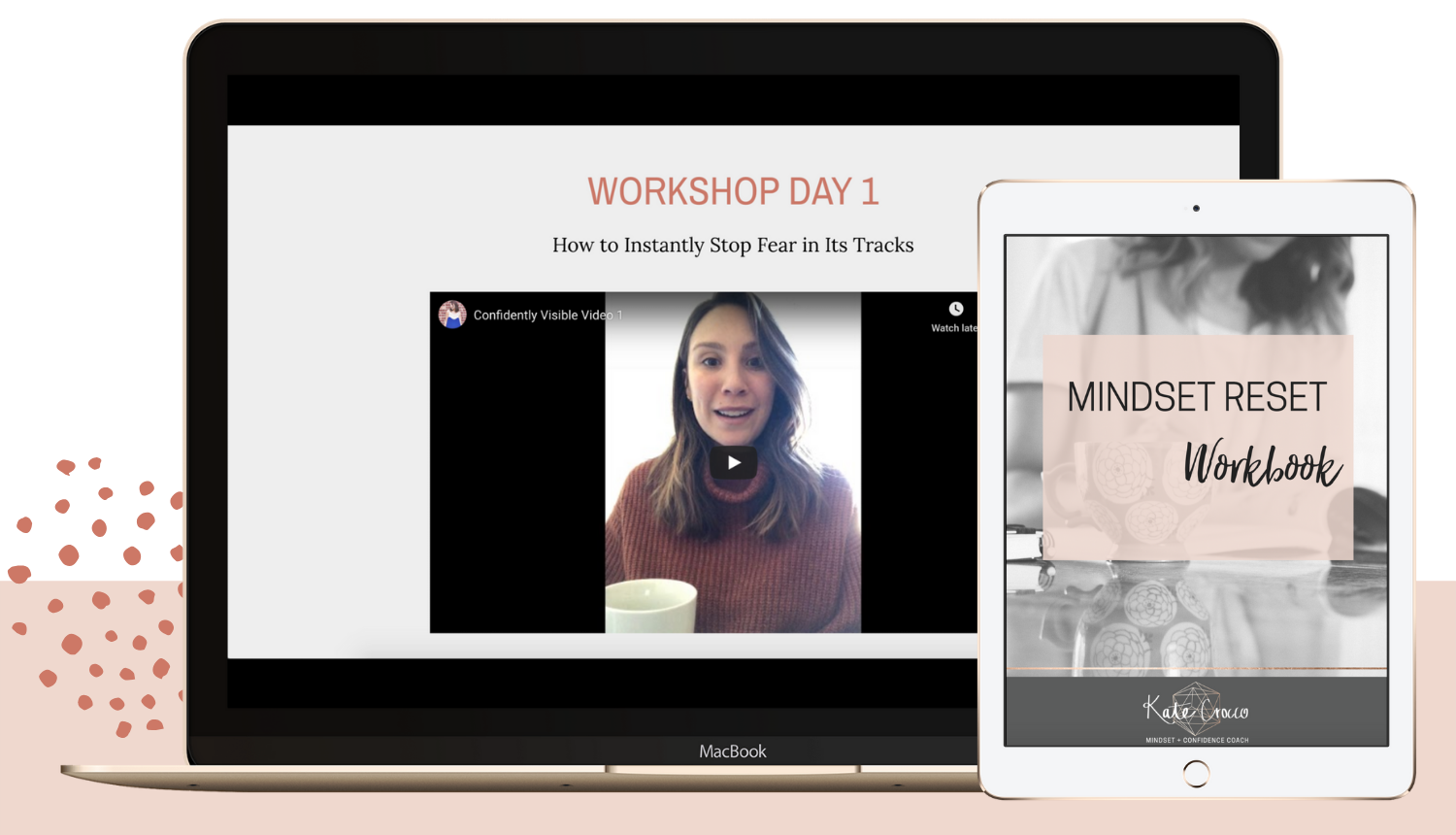 Guides, workbooks and videos to help you uplevel your mindset, confidence and visibility
For anyone looking for confidence, business and mindset tips